River Valley Credit Union, Beacon Orthopaedics & Flyin' to the Hoop will be awarding a $1000 Scholarship to a teammate on one of the participating Ohio teams each year in the event. In another way to make a positive impact in the community, we wanted to honor one student-athlete each year that exemplifies the Flyin' to the Hoop Spirit by giving 100% in everything you do and remembering that "Hard work beats talent when talent fails to work hard." Congrats to these scholarship winners and good luck in their future endeavors – on the court, in the classroom... and most importantly, in life.
"River Valley is committed to being a community partner and is proud to be the Presenting Sponsor for this annual scholarship. This year marks the third year and River Valley loves helping to impact the life of one student-athlete each year with this scholarship. We are looking forward to meeting this year's recipient."
– Mr. Eric Gagliano, Senior VP, River Valley Credit Union
Nominate a Student Athlete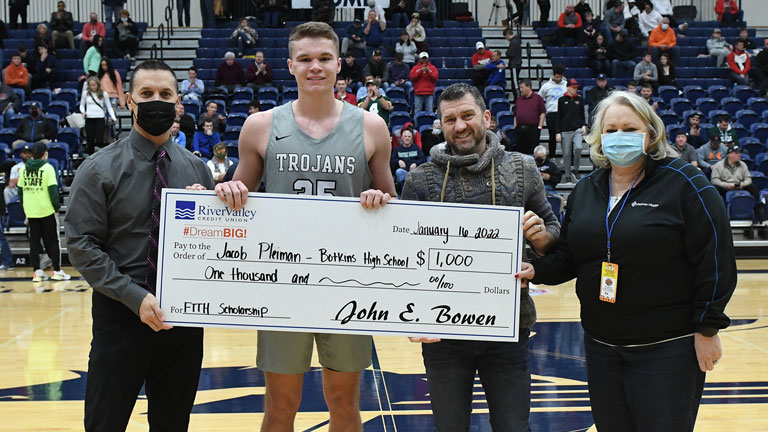 2022 Winner
Our 6th Annual Scholarship winner, Jacob Pleiman of Botkins HS (OH), presented with his scholarship check during the Botkins vs. Tri-Village game at FTTH 2022. Presenting the check to Jacob are Eric Horstman (Pres. of FTTH), Mary Garman (COO of Premier Health) & Eric Gagliano (SVP of River Valley CU)
Previous Winners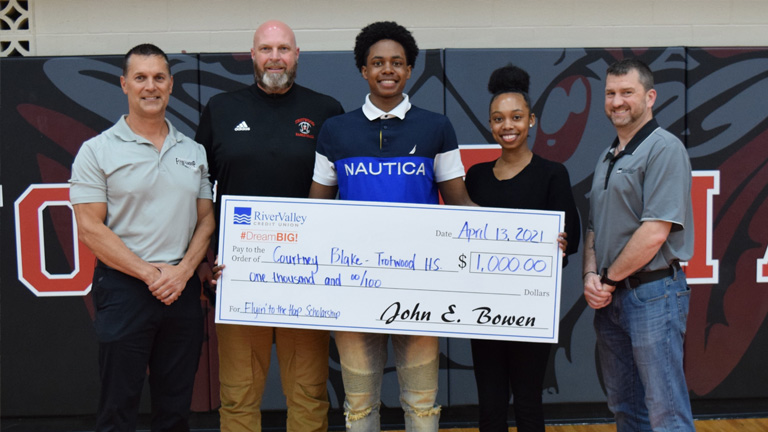 2021 Winner
Despite the 2021 FTTH Event being canceled due to Covid, we still wanted to give a scholarship to a deserving student-athlete. Therefore, congrats to our 5th Annual Scholarship winner, Courtney "Deuce" Blake of Trotwood-Madison HS (OH). Deuce will be attending college at Wheeling University in WV.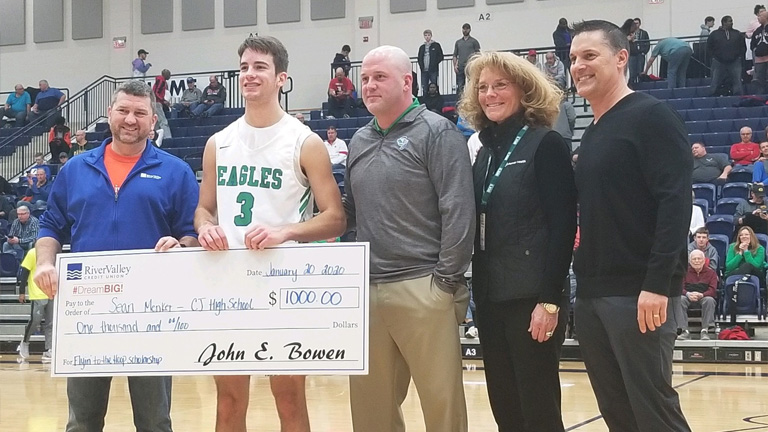 2020 Winner
Our 4th Annual Scholarship winner, Sean Menker of Chaminade-Julienne (OH), being recognized at the event.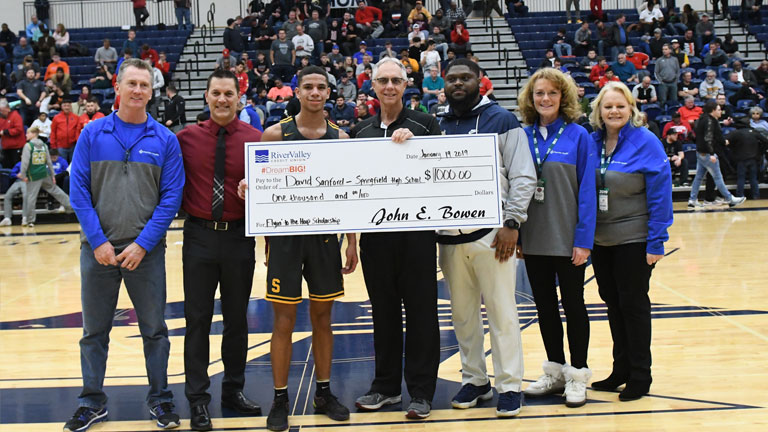 2019 Winner
Our 3rd Annual Scholarship winner, David Sanford of Springfield HS (OH), presented with his check during Springfield's game at FTTH 2019.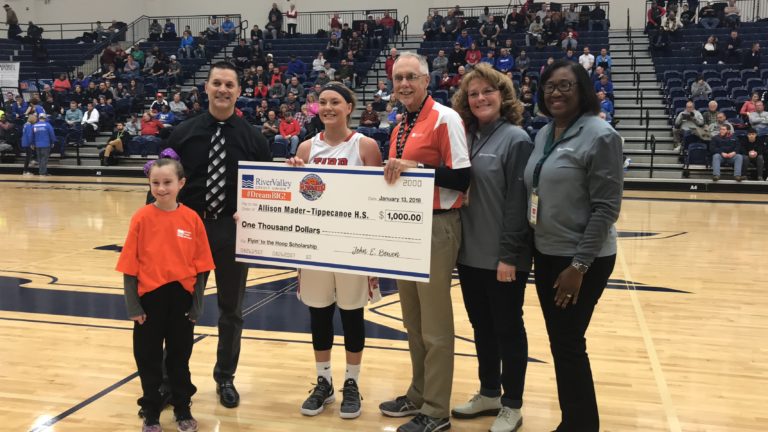 2018 Winner
Our 2nd Annual Scholarship winner, Allison Mader of Tipp City HS (OH), will continue her education at Cedarville University (OH).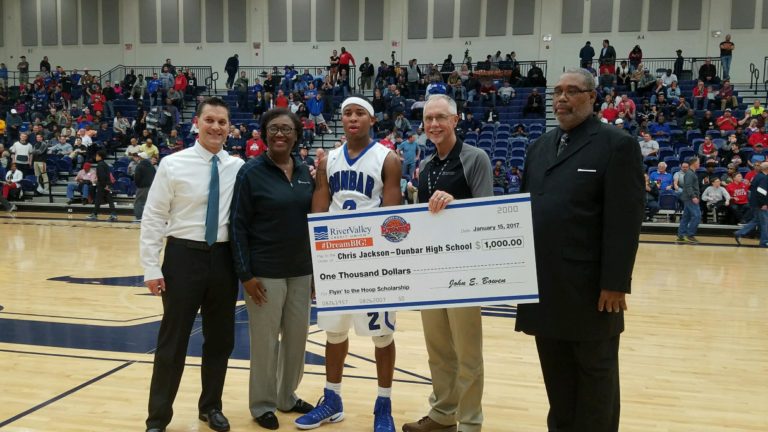 2017 Winner
2017 Scholarship winner, Chris Jackson of Dunbar HS (OH), will continue his education at Urbana University (OH). Congrats to our inaugural winner!